Research from Gaggia, the premium coffee espresso brand reveals that three quarters of Brits judge the items in their friends' and family's houses
A survey out today, commissioned by Gaggia, the premium coffee espresso brand has revealed that image-conscious Brits are more house-proud than ever before and are indulging in items around the home to impress neighbours, friends and family.  The survey found that the average amount spent on household items, including kitchen furniture, gadgets and curtains in the past 12 months was £570.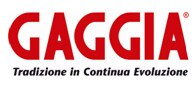 With the success of TV shows like 'Come Dine with Me' and 'May The Best House Win', Brits are more focussed on socialising and entertaining at home with dinner parties having a renaissance, reflected in the rise of kitchen/diners being the heart of people's homes.
But the dinner party food plays second fiddle to the ambience, with 74 per cent of respondents admitting that they judge the items in a friend's house more harshly than what's on their plate.  Rather than an impressive meal, the quality and style of the items on display is all important and can affect our impressions of the home-owner.
Vivienne Palmer from Gaggia, which carried out the study said, "The home to many of us is a haven where we can surround ourselves with items that make us feel good.  With home entertaining on the rise, we are increasingly keen to impress our friends and family with stylish items around our home. Similarly to how we reflect our personalities through our appearance, we see our home as an extension of our personalities and the items in it are of crucial importance."
The survey shows that the main driver for house purchases, in particular high-end items, is that the item looks 'impressive'.  Additionally, the shopping feel-good factor was a driver for 32 per cent of Brits when buying household purchases.
The research also found that while 30 per cent of Brits feel the items around the home reflect their personality, more men than women (18 per cent vs. 12 per cent) admit they reflect they lifestyle image they want to give off.
Palmer adds: "Rather than women dominating this market, it is men who are increasingly conscious about what others think and go out of their way to create a strong lasting impression from their home."
The survey showed that despite the turbulent economic environment, 82 per cent of respondents has invested in new home purchases over the last 12 months with kitchen furniture and gadgets being the most popular expenditure (48 per cent), followed by carpet and curtains (44 per cent).
In addition, 71 per cent of respondents revealed that they would spend more on quality items that would last longer rather than quick-win purchases (29 per cent) demonstrating that Brits are now looking for products that offer long-term value for money.