With Christmas round the corner finding inspirational gifts for friends and family can be difficult. This year help is at hand from Philips, who offer a one-stop solution for all your needs – ticking the boxes for your mum, your dad, brother, sister and even the in-laws. Here is a snapshot of some of the things that Philips has to offer this year…
If they like food and drink, they'll love these...
Love Christmas – Love Gaggia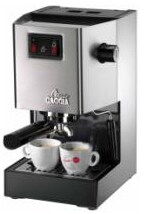 Gaggia has an extensive range of automatic and manual coffee machines designed with style, attention to detail and function in mind, making Gaggia coffee machines the ultimate gift for coffee lovers this Christmas. From the top-of-the-range automatic Accademia machine, which remembers your favourite coffee and milk preferences, to the stylish manual Espresso Colour, available in festive red, and the classy Gaggia classic (see picture), Gaggia machines are a must-have for any modern home and ideal for impressing guests after indulging in Christmas dinner. Why not add a dash of whisky or cream liqueur to your mocha to get you in the Christmas spirit?
The Gaggia Accademia (£1,400) and Gaggia Classic (£300) are available from selected department stores, online and leading independent cook shops.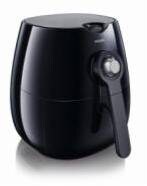 The Philips airfryer – keep to the New Year diet with ease
Enjoy the tastiest dishes in a much healthier way. The Philips airfryer's patented Rapid Air technology enables you to 'fry' food without adding extra oil but achieving the same crunchy result.  Quick to heat up, you can prepare a variety of healthy, homemade food and snacks, ranging from tempura prawns to golden-brown French fries in next to no time. The new airfryer comes with a baking tray so you can even make cakes and brownies or fresh bread and quiches. Perfect for those who want to stay healthy and try lots of new dishes.
The Philips airfryer is available from electrical retailers including Argos, Amazon and Ideal World for £200.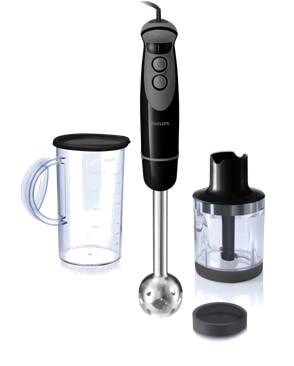 The perfect appliance for homemade food and drinks
The Philips Viva Collection Hand blender is perfect for blending and chopping your foods at home. With 650 watts of power and a double-action blade you can glide through even the toughest ingredients. Multiple speed settings ensure optimal performance and smooth results in seconds. It even comes with a one litre beaker so you can make and store soups, purees and shakes with minimum fuss and the anti-splash blade guard means you don't need to worry about making a mess. If you struggle chopping onions you can use the 'Chopper' accessory so you never have to shed a tear again!
The Philips Viva Collection Hand blender is available from Argos, Amazon and Currys, from £44.99.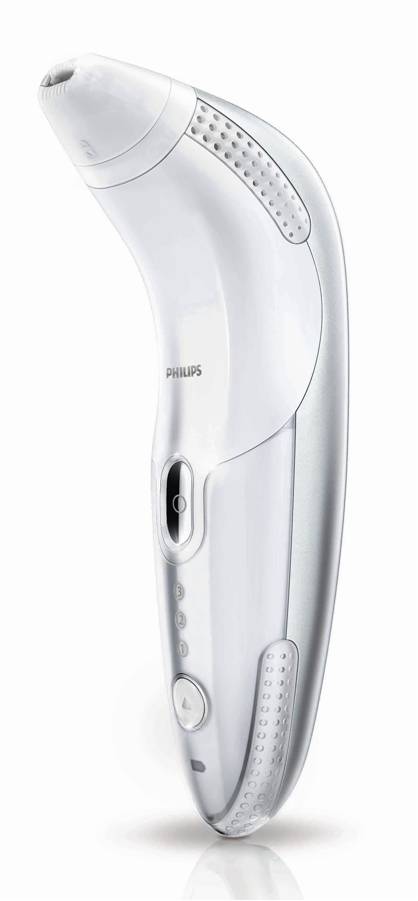 What women want...
Revolutionary skin rejuvenation with RéAura
Philips is changing the landscape of the anti-ageing industry with RéAura, the laser skin rejuvenation product. Developed with the makers of Fraxel® laser technology, the gold standard in professional laser skin rejuvenation, it is endorsed by leading Harley Street cosmetic dermatologist Dr Sam Bunting. RéAura's breakthrough technology brings a professional, anti-ageing programme into the home and is clinically proven to achieve remarkable skincare results by uniquely providing three simultaneous benefits for an overall appearance of rejuvenation.  So for a revolutionary Christmas present, the RéAura will impress even the hardest person to buy for.
The Philips RéAura is available exclusively at SpaceNK for £799.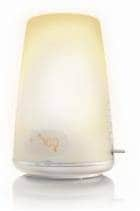 Brighten up these dark mornings with the Philips Wake-up Light
The Philips Wake-up Light is designed to gently wake the body the way nature intended - with light. From half an hour before your required wake up time, the Philips Wake-up Light starts emitting a gentle light which gradually increases in intensity, simulating the rising sun in your bedroom. Your body will be gently prepared to wake up so you feel refreshed and more alert to face the dark and cold winter mornings. Philips can't bring summer back but it can improve your winter wake up. 
The Philips Wake-up Light is available from Argos and Boots for £130.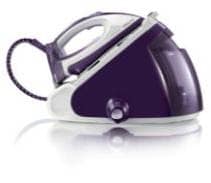 One Iron fits all...
The Philips PerfectCare takes garment care into a new age. With no dial and no settings, the new 'Optimal Temp' technology takes control and means you no longer have to worry about even your most delicate clothes.  Not only will you save time ironing due to the high-powered steam function, but you will no longer have to sort clothes as you can iron linen to silk to cotton to cashmere in an instant. Your whole wardrobe is safe with this fast, simple, effective solution making it the perfect present for any fashion aficionado.
The Philips PerfectCare range is available from John Lewis, Argos and Currys, models range from £230-£280.


Sparkle this Christmas with Sonicare DiamondClean
Brighten your smile this Christmas with Philips' most advanced electric toothbrush yet, Philips Sonicare DiamondClean, a brush that is clinically proven to visibly whiten teeth in just one week. DiamondClean is also clinically proven to improve gum health in just two weeks and to remove 100 per cent of plaque in hard-to-reach places. It features five bespoke brush modes to help you tailor your clean to suit your needs including: Clean, White, Polish, Gum Care and Sensitive. Philips Sonicare DiamondClean also has an array of charging modes and is the first brush ever that can be charged using a laptop computer as it comes with a USB compatible travel case. The DiamondClean also includes a unique charge glass and features an impressive three week charge.
The Philips Sonicare DiamondClean is available from Boots for £250.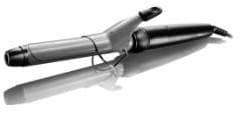 Give them every look they want in one
The Philips Multistyler has thirteen bespoke attachments, helping you to design a dramatic or playful look for the party season! Whether you're after a feminine curl, or a vintage glamour wave, the Philips Multistyler includes all the settings you need to unleash the extrovert inside you!
The Philips Multistyler is available from Amazon and Boots for £30.
Meet your man's expectations...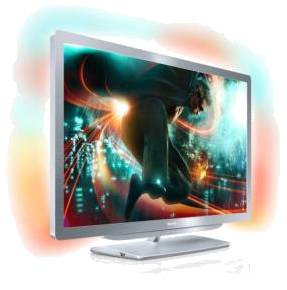 Christmas films will never be the same
Breaking the TV mould, the Philips 46PFL9706 provides cinema-style immersion – in Full HD 3D. The TV includes advanced processing that deepens contrast, sharpens detail, and smoothly tracks the fastest action providing unrivalled picture quality. The sound is equally as impressive providing incredible room-filling sound to do justice to even the most explosive action film.
But it's not just about the pictures and sound, this Philips TV has some other clever tricks up its sleeve, such as Ambilight, which shines light from the rear of the set in a colour and intensity to match the onscreen content creating an amazingly immersive experience. The sets also have Smart TV which allows wireless internet browsing, playback of your digital media, the ability to pause live TV and even the ability to control the set from your smart phone!
The Philips 46" 46PFL9706 is available from all good electrical retailers.

SoundSphere technology and Apple's AirPlay® system combine to create a unique Hi-Fi experience
Philips Fidelio docking products have always been focused on outright sound quality, pure and simple. By combining the company's acclaimed SoundSphere technology with Apple's Airplay System the Philips Fidelio SoundSphere –  DS9800 – has created a new category of docking speaker, offering outstanding levels of convenience and true audiophile performance to deliver a unique Hi-Fi experience.
The unique design of the speakers means that the tweeter, which creates the high pitched notes, is free from interference allowing it to deliver accurate and pure sound – it's as though the band was playing in front of you. Music is sent to the speakers over Wi-Fi from your computer, iPhone or iPad via Apple AirPlay for true wireless experience. So for the man with every gadget this will compliment them all.
The Fidelio SoundSphere is available from John Lewis for £699.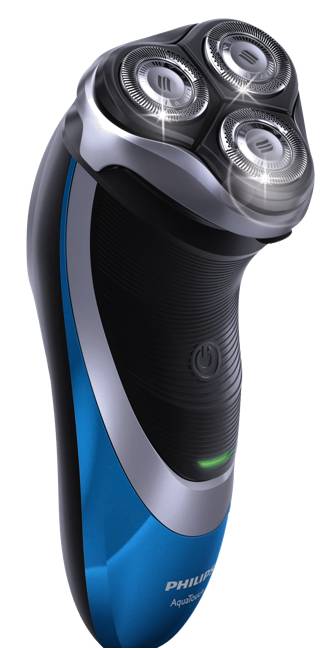 Get closer to your man with AquaTouch Plus
Philips has designed AquaTouch, an affordable, waterproof shaver for men that can be used wet with foam or gel for a smoother, more comfortable shave and greater skin protection even in the shower.   It also has rounded low-friction protection caps that adjust automatically to the curves of your face, as well as a Super Lift & Cut feature that helps to lift hairs away from the skin before cutting them to guarantee a close shave.  If you want to keep your man looking sharp this is what he needs.
The Philips AquaTouch is available from Boots, Argos and Amazon. Prices start at £70.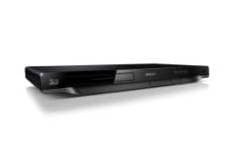 Watch your favourite Blu-rays or catch-up with the best Christmas TV
The old classics will be brought back to life with the sleek and stylish Philips BDP5200 Blu-ray player. Play the latest 3D Blu-rays or up-scale DVDs to create the HD experience – bringing detail and clarity to all the old classics.
The player also has in-built Wi-Fi and offers full internet web browsing as well as dedicated apps such as iPlayer and YouTube so you can catch-up with Christmas TV you may have missed. It also can stream movies, photos and music from a laptop, so showing the in-laws the latest family snaps on a big screen has never been easier.
The Philips BDP5200 is available from HMV and Amazon for around £149.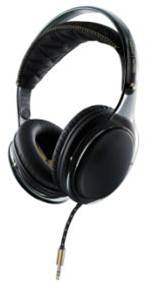 Philips O'Neill Stretch headphones for style on the slopes
The rugged Philips O'Neill Stretch headphones mean you can listen to your favourite tunes while snowboarding down the mountain without fear of breaking them should you fall. Made of TR55LX, an ultra durable and temperature-resistant material, the Stretch has a surface hardness six times greater than common headphones which can become brittle and break in subzero temperatures. The result? Toughness and durability in even the most extreme weather conditions, be it the hottest or coldest place on earth.
The new Stretch features mobile connectivity for all major types of phones so it's easy to call friends and family back home as you glide down the slopes. And the new black and gold connection and control cable keeps life simple as it is tangle free and quickly disconnects from the headband whenever the cable is caught or pulled.
The Philips O'Neill Stretch headphones are available from Dixons, Dixons Travel, Currys and HMV for around £105.
Fill up the stocking...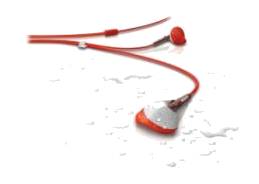 Exercise away all those extra calories
We all eat and drink more than we should over Christmas but getting the motivation to go for a run or to the gym can be tricky. Music helps exercising but wearing headphones for sport can be uncomfortable, they can easily fall out of your ears and then there's the question of blood, sweat and tears - or just dirt. Philips has the solution thanks to the SHQ1000 earphones that are sweat-proof, rain-resistant, anti-bacterial and sound great, leaving you to concentrate on training to the beat.
The Philips SHQ1000 earphones are available from Argos, Tesco, HMV, Dixons, Currys and John Lewis for around £19.

Christmas with all the trimmings
Fill up your man's stocking this year with this powerful stubble and beard trimmer that delivers a superior trimming performance. The stubble comb has been specially designed to create the perfect stubble you want whilst the integrated vacuum system captures hairs so no mess is guaranteed. So if you want to keep him well groomed this is the ideal gift!
The Philips Stubble Trimmer is available from Argos, Amazon and Boots, from £60.
Flexible and portable - an iPod/iPhone/iPad stand that makes the perfect Christmas stocking filler for the gadget fanatic in your life
Flexible, vertical, horizontal and brightly coloured, the Philips FlexAdapt 'iDevice' stand is bound to liven up any desk or home. Simply seat the device on the flexible stand and plug in the USB port to a PC for hassle-free syncing and charging.
The stand, which comes in a choice of five colours: hot pink, neon green and electric blue plus the more traditional grey or black – has been designed to flex into different shapes. Curve and bend until you find a shape that suits you best.
The Philips FlexAdapt is available from Amazon for £19.99.