London, UK – Philips is proud to announce Centrepoint as its UK charity partner.  Providing hope for over 1,200 of the UK's most marginalized young people between the ages of 16-25 each year, Centrepoint is the leading charity for homeless young people. As a health and wellbeing company which encourages a healthier lifestyle, Philips will be supporting the charity's Health Team which offers counselling services and healthy living workshops to these young people giving them the chance of a better future.
To launch the partnership Philips will be the headline supporter of the charity's 7th annual Sleep Out which kicks off its "Home for Christmas" campaign.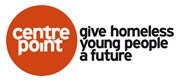 On 10th November, 650 volunteers will give up their beds for the night to take part in the largest Sleep Out of its kind. It will bring the 'sleepers' a step closer to the reality of homelessness while raising  £250,000 for Centrepoint, which will fund support for 513 homeless young people this winter. This will include the provision of a warm bed, mental health support and help into education, training and employment. 
"We are delighted to lend our effort to help increase the outstanding care Centrepoint already provides. Philips solutions play a role in every aspect of maintaining a healthy lifestyle – from keeping fit and eating well, to screening, diagnosing, treating and managing disease. We are, therefore, committed to empowering people to have a positive physical and mental health and well being and look forward to supporting the Health team in their work. In addition, we will be offering these young people an insight into working life to build essential skills and boost confidence to help them gain future employment – an important factor given the economic climate and it's affect on youth unemployment today." Peter Maskell, chairman, Philips Electronics UK Ltd


Centrepoint's Chief Executive, Seyi Obakin said, "We are thrilled to have Philips on board and look forward to working together to give young people the support they need to live an independent and positive life. The Philips donation will enable Centrepoint to increase the staffing capacity of the Health Team. This will allow Centrepoint to provide a greater number of workshops as well as develop a broader range of programmes to meet the varied needs of young people at Centrepoint even more effectively than before."