My Philips OneBlade does not work
If your Philips OneBlade is not working, try our troubleshooting advice to fix this problem yourself.
OneBlade is plugged in
For safety reasons, the Philips OneBlade only works cordless. Check if your OneBlade is plugged into an electric socket. If yes, then try unplugging it and turning it on again. It should work now.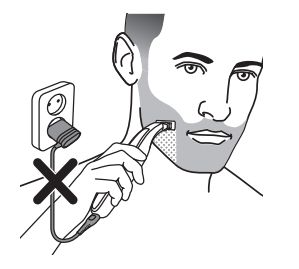 OneBlade is not charged
It is possible that your OneBlade is not charged properly. To charge your OneBlade, simply follow our instructions below or refer to the user manual.
Charging instructions for Philips OneBlade 
1. Switch off your OneBlade.
2. Insert the charging cable into the socket at the bottom of your OneBlade and plug in the charger in any 120V AC power outlet. Make sure that you use the original Philips adapter to charge your OneBlade.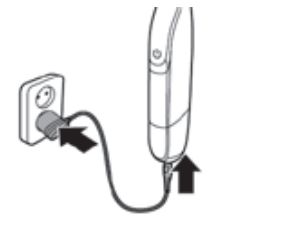 The blade is blocked or damaged
Check if the blade is clogged with hair or if it shows signs of wear and tear. If it is clogged, try rinsing it or soaking it in some lukewarm water until all of the hair and dirt is removed. Be careful not to tap your blade against a hard surface like the sink, as this can damage it. 
If the blade looks damaged, please replace it immediately. To buy new blades for your Philips OneBlade, visit our
online shop
.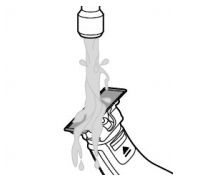 Travel lock is activated
Some OneBlade models have a "travel lock". If this is activated, the device will not turn on. Press the on/off button for 3 seconds to deactivate the travel lock.
If your OneBlade is still not working, please feel free to contact us for further support.