My Philips Humidifier stopped working
If your Philips Humidifier has stopped working, there might be a simple solution. Discover how to mend it yourself below.
The humidity level is 70% or more
Your humidifier is designed to automatically switch off once the 70% RH (Relative Humidity) level is reached. The reason for this is that humidity above 70% is not comfortable for users.
If this is the case, then you should not worry, there is nothing wrong with your humidifier.
The water tank is empty
When the water tank is empty, your humidifier does not receive water and cannot function.
To prevent this from happening, make sure there is water in the water tank.
Note that the lower the humidity level in the room is, the faster the water tank will become empty.
The top part is not placed properly
When the top part of your Philips Humidifier (the upper unit) is not placed correctly over the water tank, these two pieces will not be fully connected and your purifier will not work.
Please double check that the top of your humidifier is placed correctly.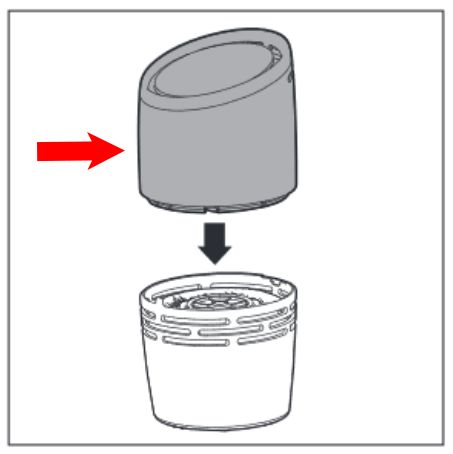 There is a problem with the power supply
Make sure the socket where your humidifier is plugged in functions correctly (try plugging a different appliance into that socket to check if it works).