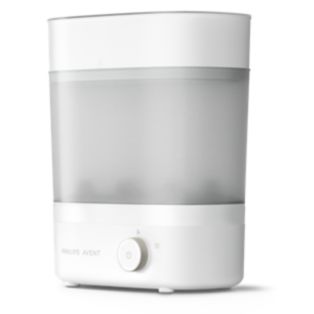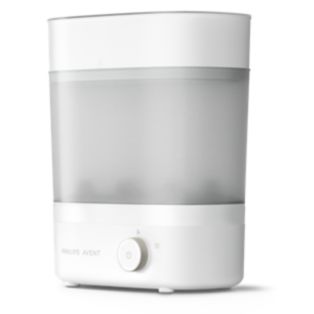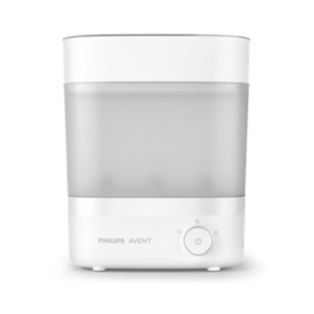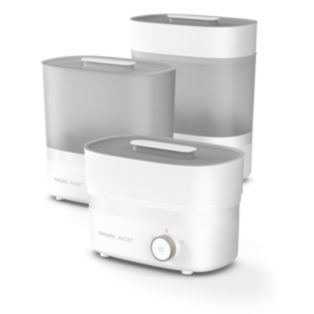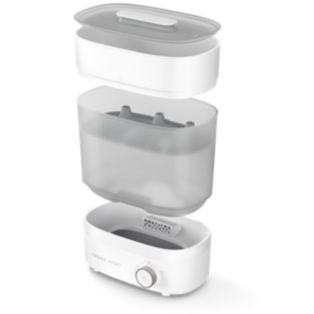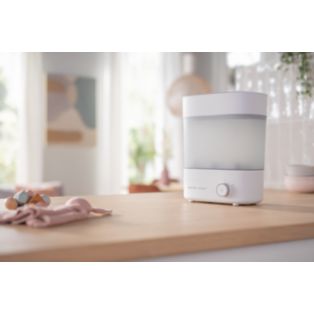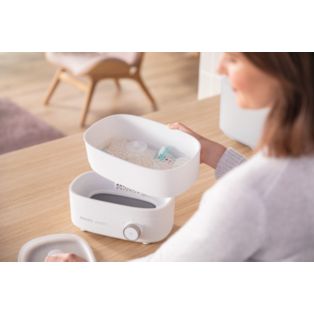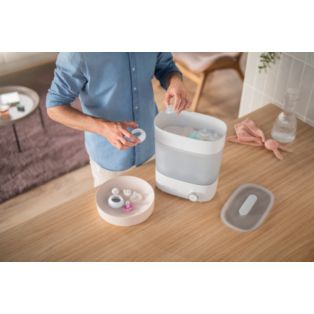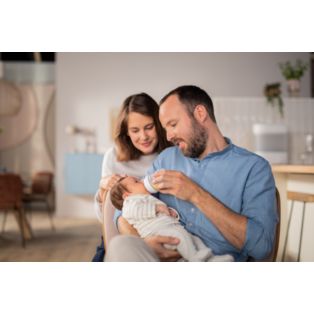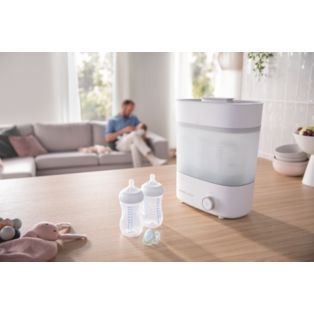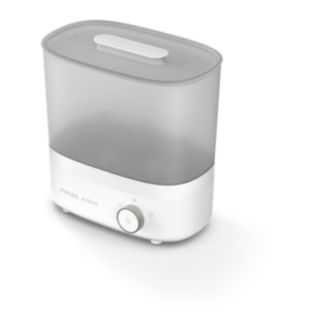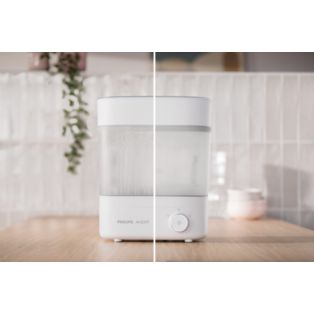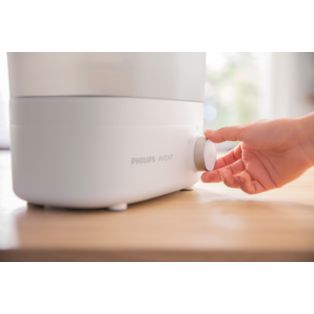 Bottle Steriliser and Dryer
Premium
In stock
Arrives within 1-2 working days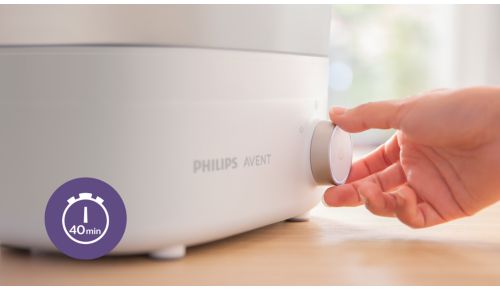 A full sterilising and drying cycle lasts just 40 minutes
It takes just 40 minutes to get bottles ready for your baby's next feed. After powerful steam-sterilising, a focused jet of filtered air dries bottles and accessories, making them ready for instant use.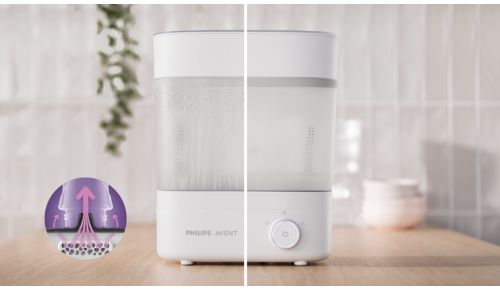 Our steriliser lets you sterilise, dry and store
Our premium electric steriliser does more than clean bottles and kill germs – it dries and stores bottles and accessories, keeping them sterile for up to 24 hours.
Technical specifications
| | |
| --- | --- |
| Power consumption | 650 W |
| Safety Classification | Class 1 |
What is included
| | |
| --- | --- |
| Electric steam steriliser | 1 pcs |
Country of origin
Development stages
Weight and dimensions
| | |
| --- | --- |
| Dimensions | 304 x 191 x 378 mm |
| Weight | 2.4 kg |
What is included
Compatibility
| | |
| --- | --- |
| Philips Avent range-compatible | Yes |
Technical specifications
| | |
| --- | --- |
| Voltage | 220-240 V~ 50-60 Hz, 220 V~ 60 Hz (Korea), 120-127 V~ 60 Hz (NAM), 110 V~ 60 Hz (Taiwan) |
Design specifications
Frequently asked questions
Manuals and Documentation