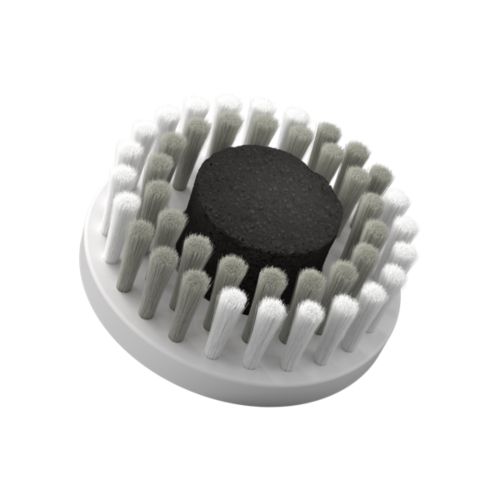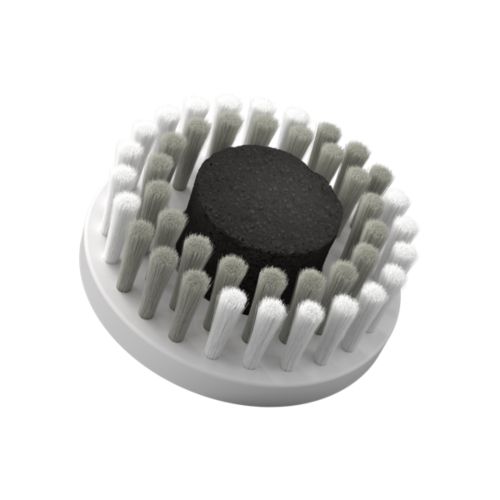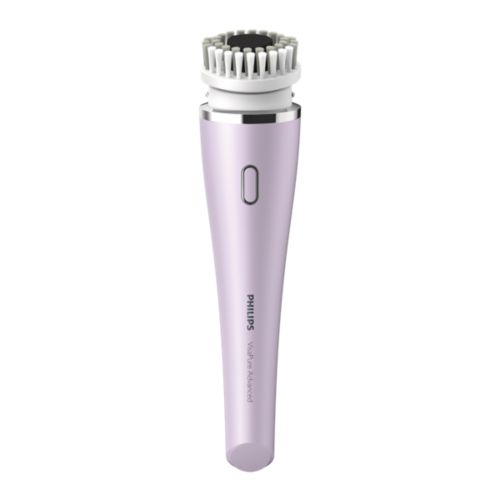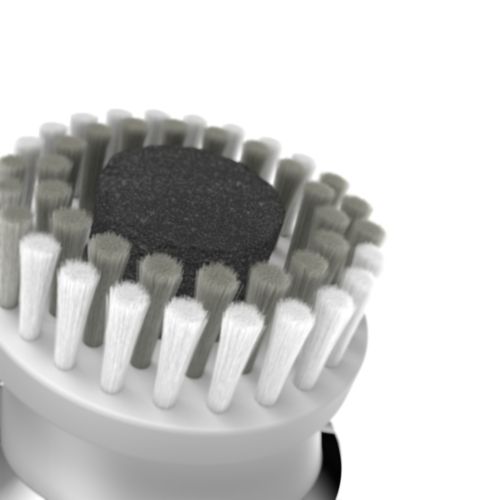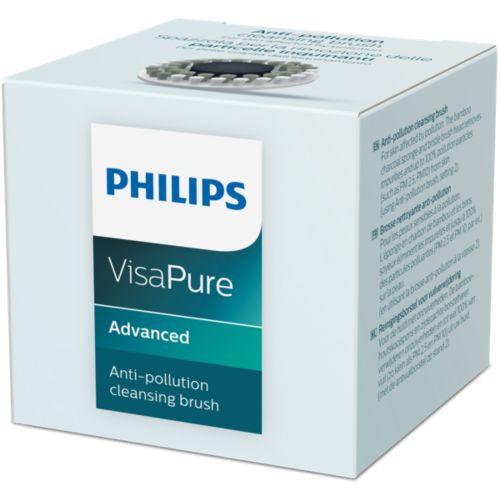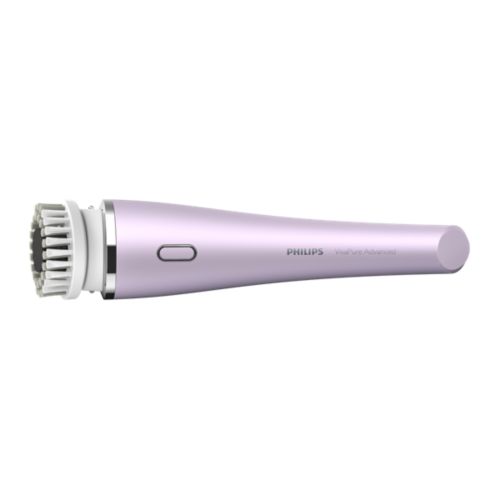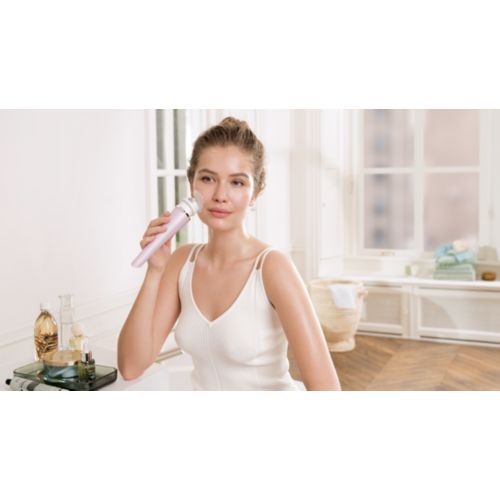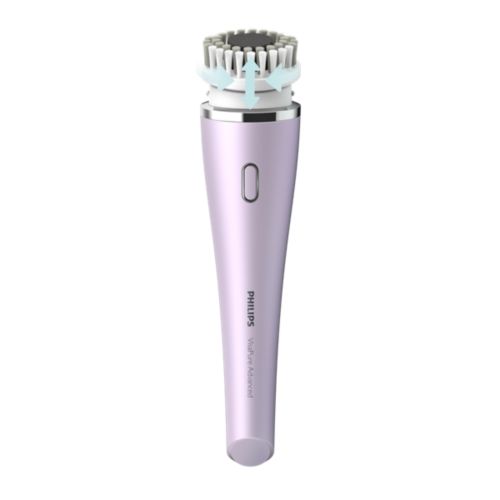 VisaPure Essential
Anti-pollution cleansing brush head
For skin exposed to pollution
For daily use
Replace every 3 months
Easy to replace
In stock
Arrives within 1-2 working days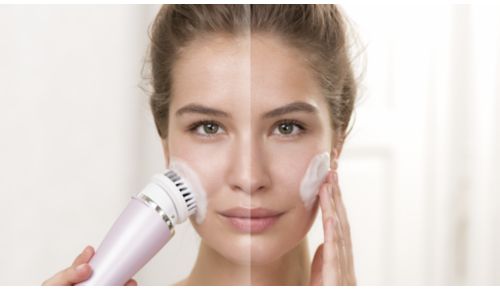 Removes make up and dirt up to 11x better than hands
With its unique combination of bristles and carbon infused sponge, the brush is able to remove even the smallest pollution particles, to provide a superior cleanse, while being just as gentle.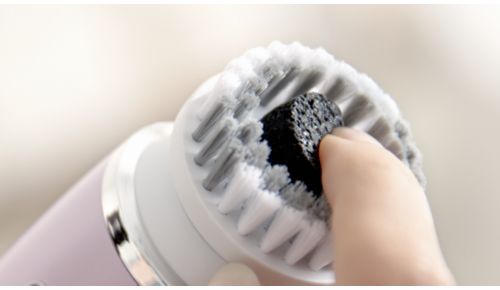 Charcoal infused sponge draws out pollution from the skin
Charcoal is well known for its excellent absorbent and purifying properties. The charcoal in our brush is natural and comes from carbonated bamboo wood.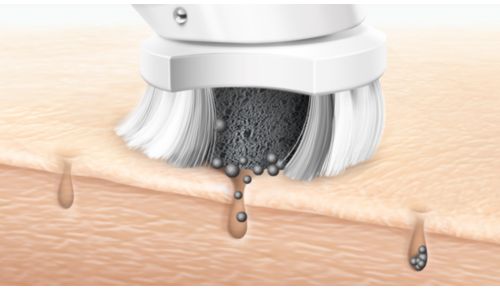 Pollution particles drawn out and removed from skin
Pollution particles may be tiny but they're a big problem for skin. Clinical tests show that our Anti-Pollution brush successfully removes pollution particles, even PM2.5 and PM10; the tiniest that exist.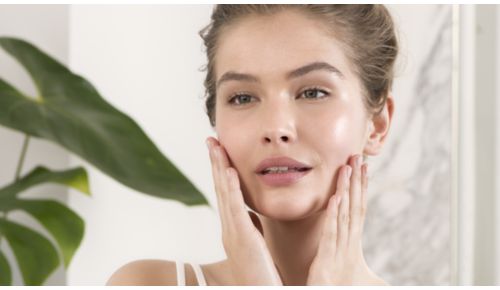 Increases the absorption of your favourite skincare products
Cleansing with VisaPure means that you remove more make-up residue and dull and dead skin cells. Thanks to the deep cleansing effect, your favourite skincare products such as creams, serums and essences are better absorbed by the skin.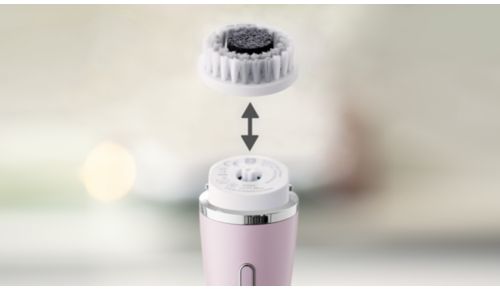 Click-on brush head; easy to put on and take off
Simply click the brush head on and off. Easy to fit, our brush heads are compatible across all Visapure models.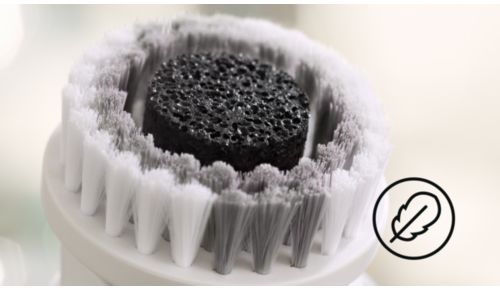 5-in-1 Bristle technology of VisaPure brush heads
All VisaPure brushes have unique 5-in-1 bristle technology. Each bristle is polished twice and has silky soft ends to ensure a smooth glide. VisaPure bristles are extra long for absolute skin comfort. To ensure efficacy, VisaPure bristles are smaller than your pores and the dense brush reaches more pores in one treatment to give a soft, luxurious feel whilst cleansing. The bristle material is specially selected to be water resistant.
Perfectly designed for optimal hygiene
The silky soft bristle material of all our VisaPure brush heads is a specially chosen, delicate nylon. This helps to ensure the brush heads are super easy to clean and keep fresh.
Benefits
| | |
| --- | --- |
| For skin exposed to pollution | Yes |
Ease of use
| | |
| --- | --- |
| Recommended replacement | Every 3 months |
| Easy to clean | Yes |
| Use with cleansing product | Yes |
Compatibility
| | |
| --- | --- |
| Use with all VisaPure models | Yes |
Service
| | |
| --- | --- |
| Warranty | 2-year limited warranty |
This notification bar is shown here because the cookie consent level you have provided to us does not allow us to display the contents of this section. You can change your cookie consent settings from here. Minimum level required to display the contents of this section is
'Targeted Advertising Cookies'.
Manuals and Documentation