Where can I buy Philips Magic Cream?
Updated on 2017-04-07
The Philips Magic Cream is no longer available under this brand-name. It has been renamed Philips Bottom Balm.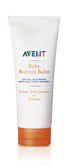 Same recipe
As the cream itself has not changed, the Bottom Balm can be used in exactly the same way as the Magic Cream.