Philips Fidelio
Headphones with lightning connector
M2L/00



Philips Fidelio
Headphones with lightning connector
M2L/00
Make it a bundle and save
Make it a bundle and get 1 item for free
Choose one of the following:
Choose one of the following products:
Add accessories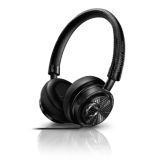 Headphones with lightning connector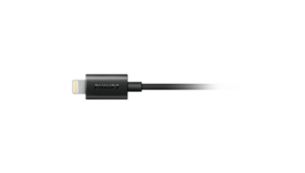 Optimised Lightning™ connector for iOS devices
The Philips Fidelio M2L is fitted with a Lightning™ connector, which supplies a pure digital signal directly to the headphones. Keeping the signal digital helps to reduce crosstalk interference and improves stereo separation.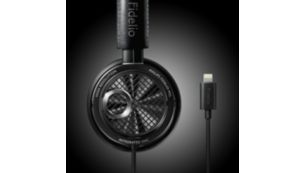 Enjoy high-resolution audio on iOS devices
The Philips Fidelio M2L lets you enjoy 24-bit 48 kHz high resolution audio format streamed from your iOS device via the Lightning connector. The M2L ensures the ultimate listening experience, revealing every detail just as the artist intended.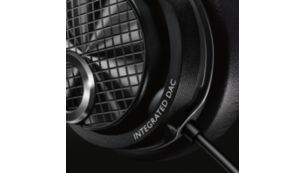 Integrated DAC and amp for high-resolution music anywhere
The digital-to-analogue converter (DAC) integrated into the Philips Fidelio M2L gives you the freedom and mobility to enjoy your high-resolution music any time, anywhere. No hassles with lugging extra gear when you're out and about.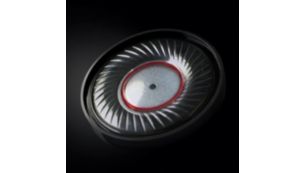 Optimised 40-mm neodymium drivers for pure authentic sound
Each speaker driver is carefully hand-picked, tuned and tested before being paired to ensure the most balanced natural sound. The 40 mm drivers utilise high power neodymium magnets to deliver true high definition sound in a wide dynamic range, reproducing even the most minute details.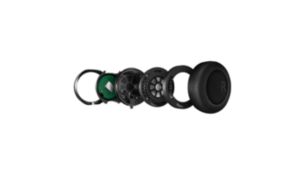 Acoustically sealed to keep sound details in, noise out
The Fidelio headphone features an acoustic seal that's a specially designed ribbon lock built into the internal chamber, which eliminates any unnecessary sound leakage and preserves sound details. Not only do you get excellent bass extension, but also immersive enjoyment of every superb detail of your music, without environmental disturbances.
Bass Reflex System delivers clear, dynamic and balanced bass
The headphone's acoustic closed-back architecture features a Bass Reflex System that essentially comprises ear shells with strategically placed vents. These regulate the air pressure within the internal chamber, providing the diaphragm with a controlled environment for optimal acoustic response. Working in conjunction with the acoustic seal capture, they isolate every natural sound detail and deliver precise and dynamic bass, without any compromise on sound clarity.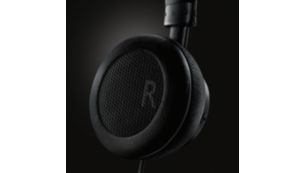 Frequency response tuned to discerning listeners' preference
Extensive research was done with discerning music lovers to gain an insight into their listening preferences – for example, the optimal balance of sound characteristics that they favour. Our acoustic engineers then tuned the Fidelio M2L to take into account all the minute details that affect how listeners discern sound, such as how the ear reflects sound and resonates in response. As a result, we engineered our M2L headphones to reproduce sound that is as faithful to the original recording as possible - including current recording styles.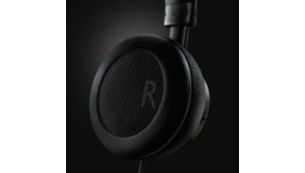 Deluxe memory foam cushions for an ergonomic fit
The materials used for the Fidelio M2L have been carefully selected to ensure long-wearing comfort and enhanced sound performance. Memory foam ear pads with breathable materials disperse pressure and heat build-up, so the Fidelio M2L headphones feel and sound exceptional.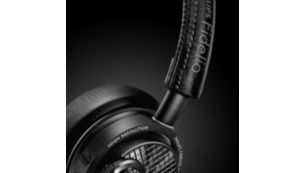 Aluminium and stitched fine leather for premium look and feel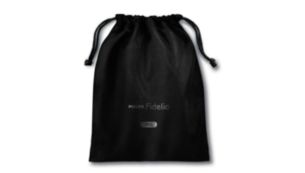 Faux suede pouch offers stylish headphone protection
Technical Specifications
Sound

Frequency response

Impedance

Sensitivity

Speaker diameter

Maximum power input

Distortion (THD)

Acoustic system

Diaphragm

Magnet type

Type

Connectivity

Compatible with:

Made for iPhone 6 Plus, iPhone 6, iPhone 5S, iPhone 5C, iPhone 5, iPad Air, iPad mini with Retina display, iPad (4th gen), iPad mini, iPod touch (5th gen)

Connector

Accessories

Storage pouch
Our site can best be viewed with the latest version of Microsoft Edge, Google Chrome or Firefox.