How to connect the TV to the internet? (Android)
Published on 2021-06-20
Situation
A connection to the internet is needed to have access to the Smart functionality of the TV.
Checklist
Ensure that:
• The router of the wireless network has been switched on for at least two minutes
• The software of the TV is up to date. Compare the version on the TV menu:
[Settings] > [All settings] > [Update software] > [Current Software Info] with the available version on the Philips support website.
Answer
We recommend a wired connection to the home network, since wired connections are stronger and more stable than wireless connections.
Connecting the TV to a network
1:
To connect the TV to a network, follow these steps:
• Press the "Settings" button on the remote control of the television and select: [All settings] > [Wireless and Networks]
2:
• Select: [Wired or Wi-Fi] > [Connect to Network].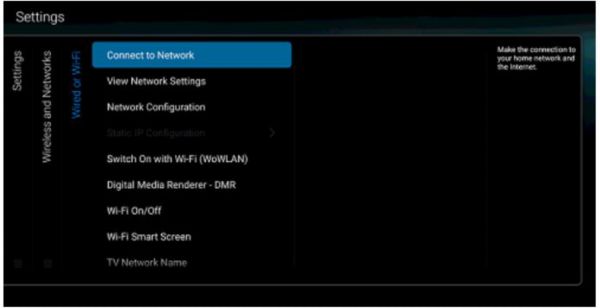 3:
Select the type of connection.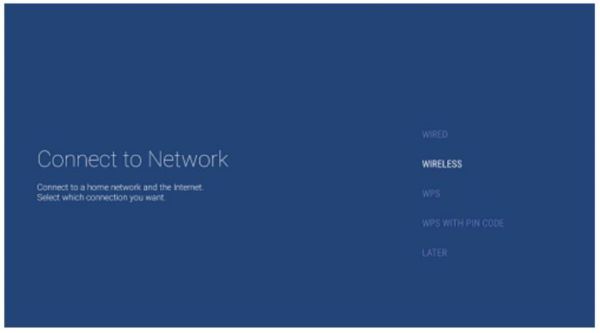 WPS (recommended)
If the router has WPS, a direct connection can be made to the router without scanning.
1-2:
• Select: [WPS]
• Go to the router, press the WPS button and return to the television within 2 minutes.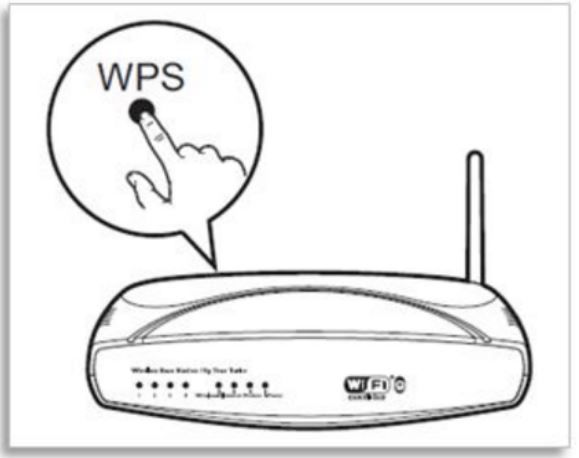 3:
Select [Connect] on the TV.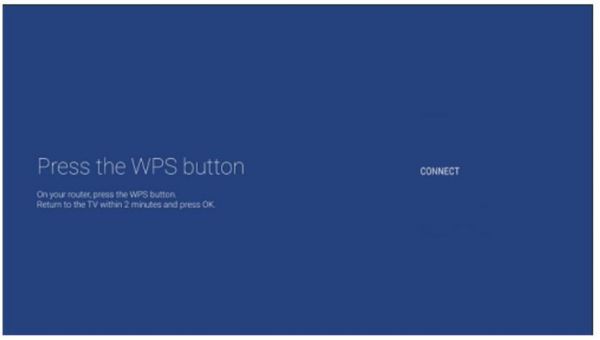 Wireless
The television will scan for all available wireless networks.
1:
• Select the correct wireless home network .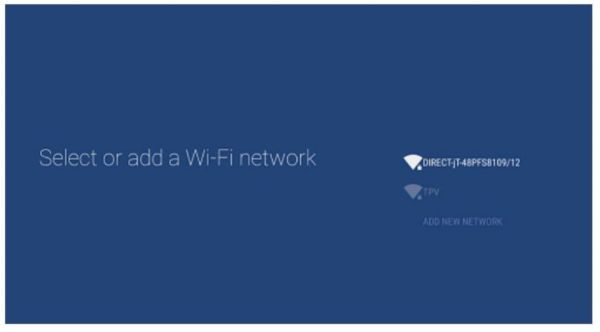 Note:
if the wireless network does not appear in the list select [Add new network] and enter the name of the wireless network.
2:
Enter the encryption key of the wireless network. The standard password can be found on the router or in the documents of the router.
Note:
If a remote with the QWERTY keyboard on the back is used, it is advised to use only one type of input at a time (remote's QWERTY keyboard or the on-screen keyboard). If both are used to enter the encryption key a delay may occur when the type of input is changed.
Wired
The TV starts searching for the network connection.
A message will be shown when the connection is successful.