VisaPure
Normal Skin Cleansing Brush Head
SC5990/10


VisaPure
Normal Skin Cleansing Brush Head
SC5990/10
Make it a bundle and save
Make it a bundle and get 1 item for free
Choose one of the following:
Choose one of the following products:
Add accessories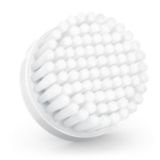 VisaPure
Normal Skin Cleansing Brush Head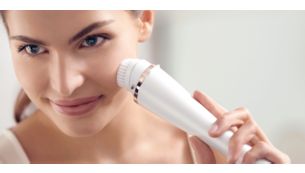 Increases the absorption of your favourite skincare products
Cleansing with VisaPure means that you remove more make-up residue and dull and dead skin cells. Thanks to the deep cleansing effect, your favourite skincare products such as creams, serums and essences are better absorbed by the skin.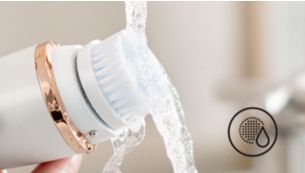 Perfectly designed for optimal hygiene
The silky soft bristle material of all our VisaPure brush heads is a specially chosen, delicate nylon. This helps to ensure the brush heads are super easy to clean and keep fresh.
Brush for normal, combination and oily skin types
10 x more effective than cleansing by hand. Removes more make-up residue, dead skin cells and dirt that can clog your pores and cause blackheads. Increases the absorption of topicals like creams and serums.
Unique composition of face cleansing brush bristles
All VisaPure brushes have unique 5-in-1 bristle technology. Each bristle is polished twice and silky-soft ends ensure a smooth glide. VisaPure bristles are extra long for absolute skin comfort. To ensure efficacy, VisaPure bristles are up to 3 x smaller than your pores and the dense brush reaches more pores in one treatment to give a soft, luxurious feel whilst cleansing. The bristle material is specially selected to be water resistant.
Click-on brush head; easy to put on and take off
Simply click the brush head on and off. Easy to fit, our brush heads are compatible across all Visapure models.
Replace every 3 months
For best results, replace the brush every 3 months. The brush is easy to replace by simply pulling it off the device.
Technical Specifications
Benefits

Type of skin

For normal, combination and oily skin types

Compatibility

Use with all VisaPure models

Service

Warranty

Ease of use

Replacement

Recommended replacement

Waterproof

Can be used in the shower

Easy to clean

Use with cleansing product
Our site can best be viewed with the latest version of Microsoft Edge, Google Chrome or Firefox.